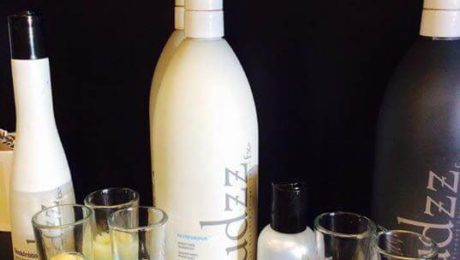 COAST TO COAST: SUDZZfx FANS ARE DOING C.P.R.!
WHAT IS IT?
A SUDZZfx C.P.R. Hair Revival Shot is a professional in-salon treatment that reverses and restores…offering 5 benefits in 15 minutes:
~ Longer lasting, more vibrant color
~ Renewed internal strength
~ Increased elasticity & manageability
~ Luminous shine & touchably soft hair
~ Restored condition for faster blowdrying
It turns back the clock, rehydrates and brings hair back to life!
WHAT ARE THE RESULTS?
Structural Improvement | Moisture Balance | pH Recovery
Improved structure · Increased shine · Greater manageability · Moisturization · Longer-lasting & more vibrant color
PROFESSIONAL INSTRUCTIONS:
Step 1 – Begin by clarifying the hair with SUDZZfx® Nyrvana™ Purifying Shampoo. This removes any buildup on the hair as a result of styling products, medication, smoking or the environment. Leave on for 2 minutes. Rinse out thoroughly and towel-dry well.
Step 2 – Using a bowl, dispense (1/2 oz.) SUDZZfx® Moxee™ Reconstructing Conditioner, AquaFix® Hydrating Conditioner, Enhance™ Daily Conditioner, and 1-drop of Zenyth® Frizz Eliminator. Mix to form the perfect blend for your client. Customize by adding more of either of these products.
Apply to hair from the ends up. Comb through for even distribution. Apply cap and place client under warm dryer for 15 minutes. Rinse thoroughly then towel dry. Proceed to style.
Belly up to the backbar and have a "shot" of SUDZZfx!
Check out this setup from Katee Reddin Petro in Rockaway, New Jersey! On her backbar she promotes our C.P.R. Treatment to client's who need a little dose of renewal during these cold winter months.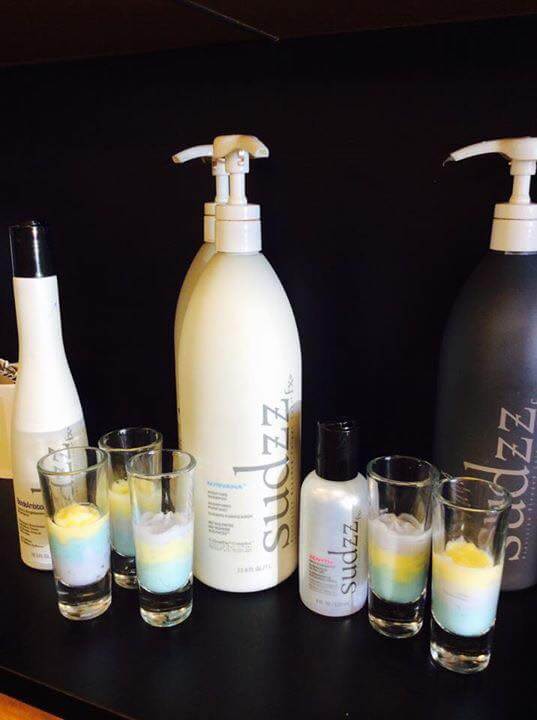 ---
A decorative backbar idea!
Check out this genius marketing idea to promote SUDZZfx C.P.R. Treatment shots from @kimmystudz! Grab some champagne flutes, pump in the hair treatment cocktail and effortless ask at the backbar!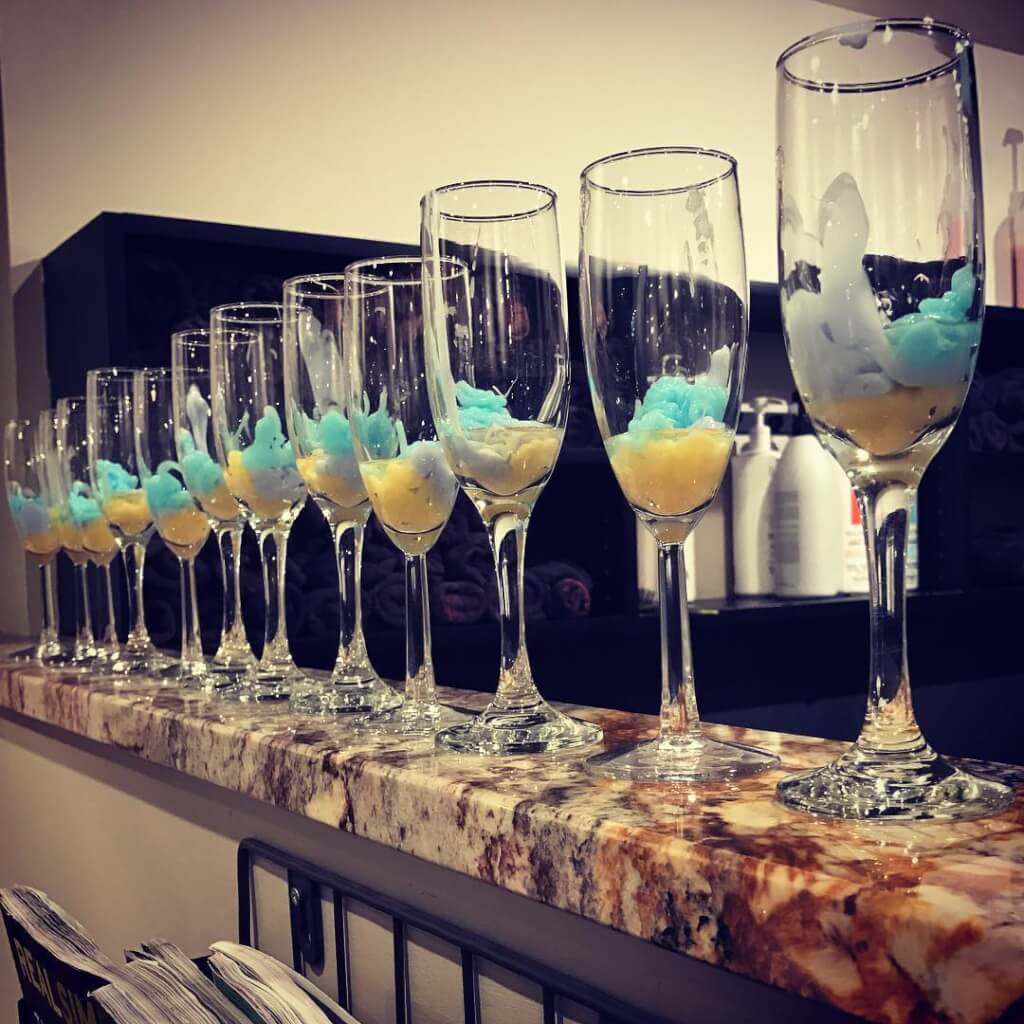 ---
So popular…clients want to take it home?!
Another genius marketing idea from the crew at Brick and Mirror Beauty Bar! Our C.P.R. Treatment Shots have become SO popular there, that clients have been clamoring for an "emergency shot" for at home use! The team got creative, grabbed some mini mason jars, twine and paper and started reselling the treatment!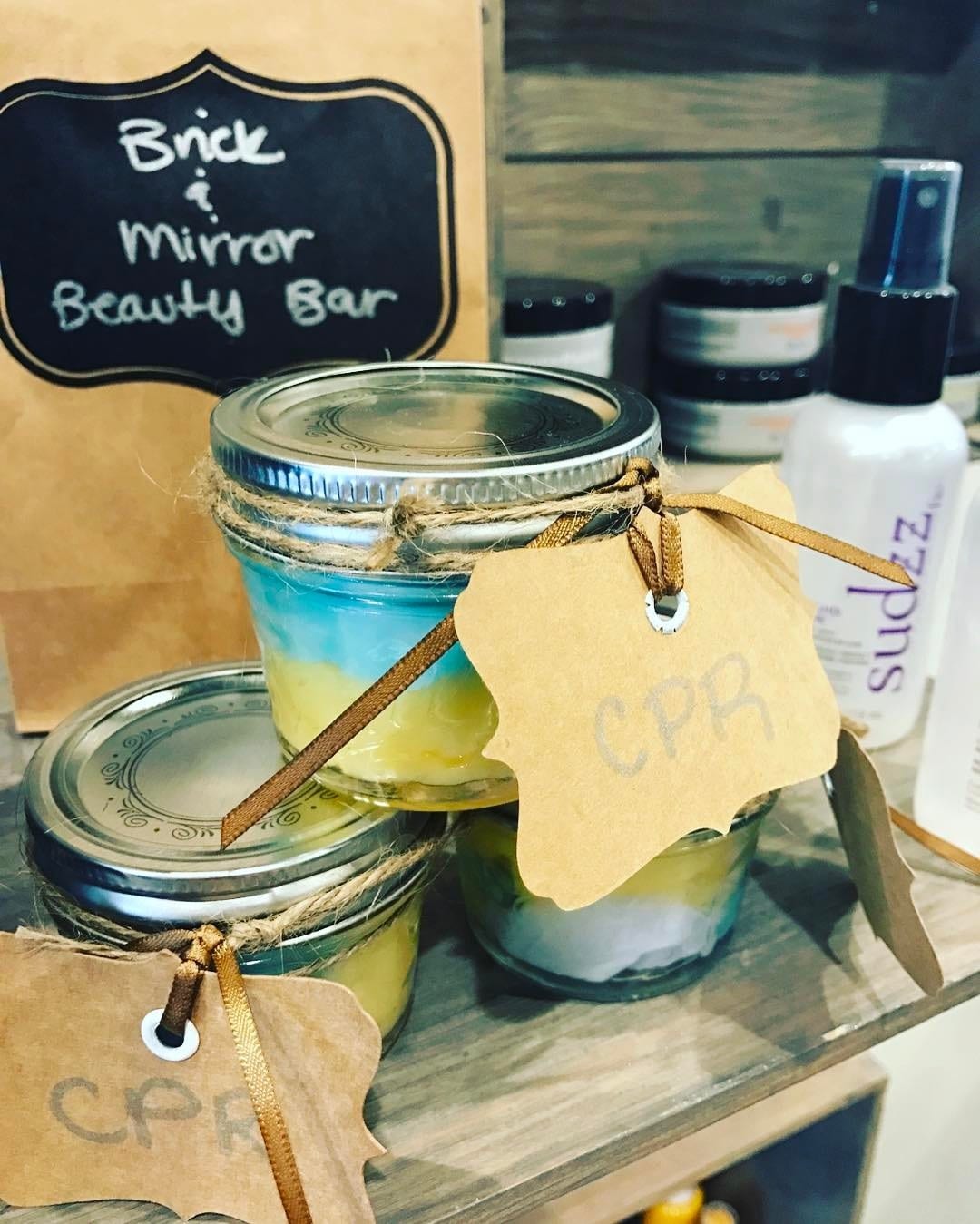 ---